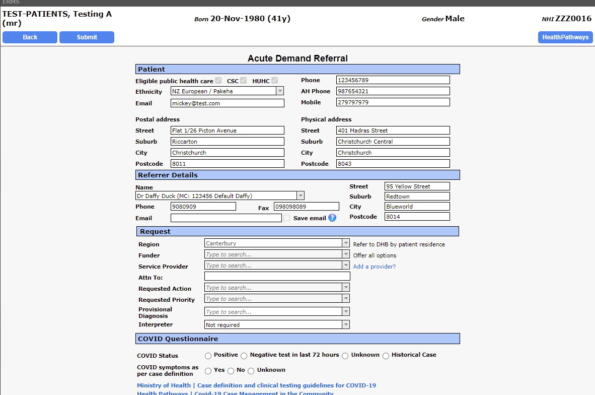 ERMS GP was designed to fit in seamlessly with New Zealand Patient Management Systems (PMS)
ERMS GP allows general practitioners to launch ERMS via their PMS and send, receive, triage, park and review referrals all from one platform. It takes much of the manual labour out of referrals by auto-populating required fields with patient data from the PMS – allowing clinicians to spend more time focused on their patients.
Features
Allows you to send, receive, park, and view referral history all from one platform
Integrates with clinical pathways.
Forms designed by general practitioners and specialists.
Allows requests to both public and private providers.
Integrates with the most popular Practice Management Systems.
Delivers electronically to secondary care with confirmation of receipt.
Encourages new ways of delivering specialist care with a range of service request options.
Collects data on requests to assist service planning.
If you would like to learn more about ERMS GP, ERMS online
or book in a free demo reach out.